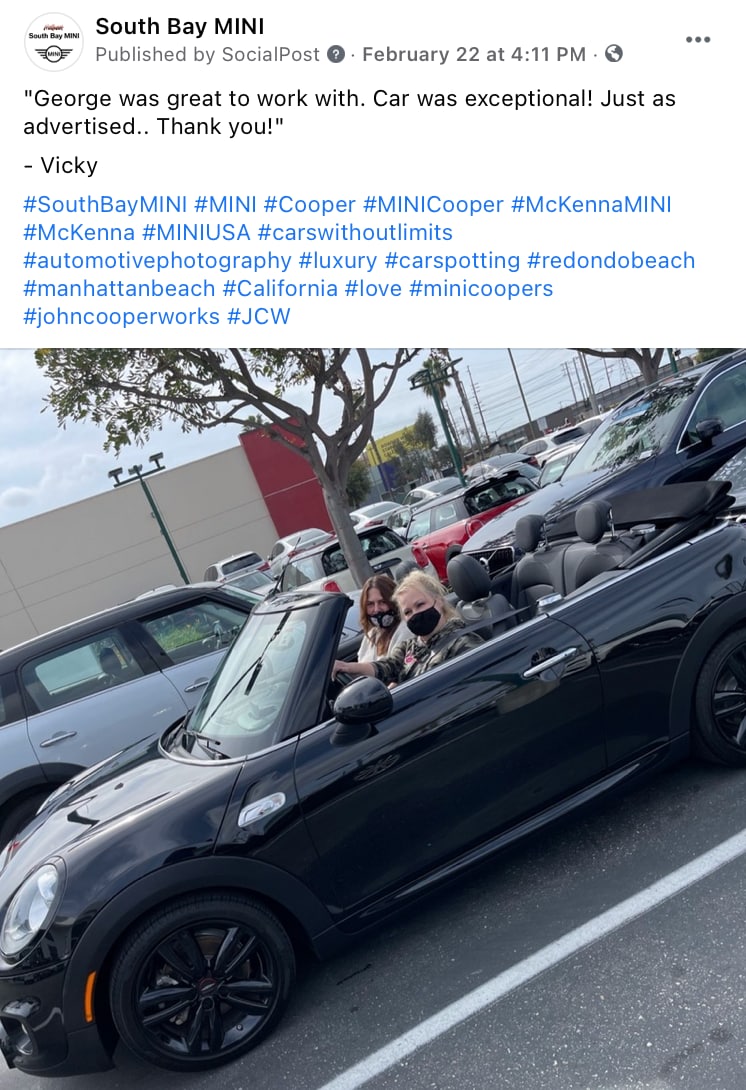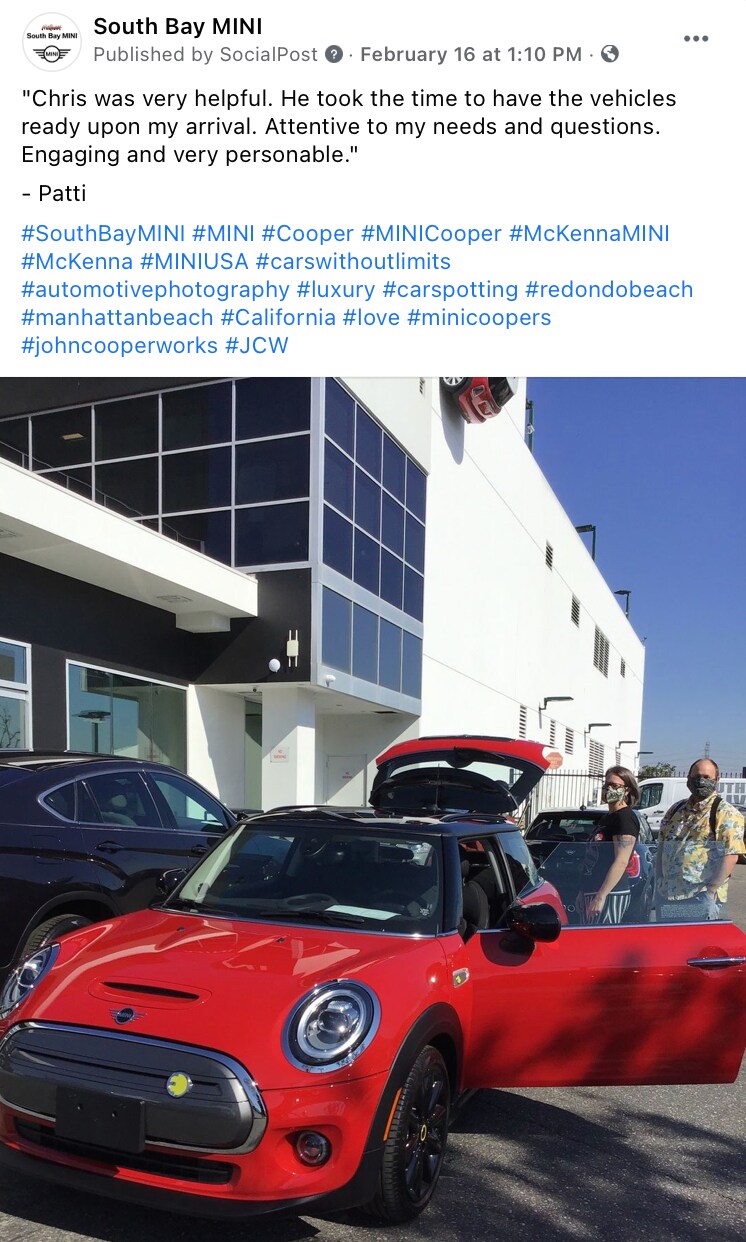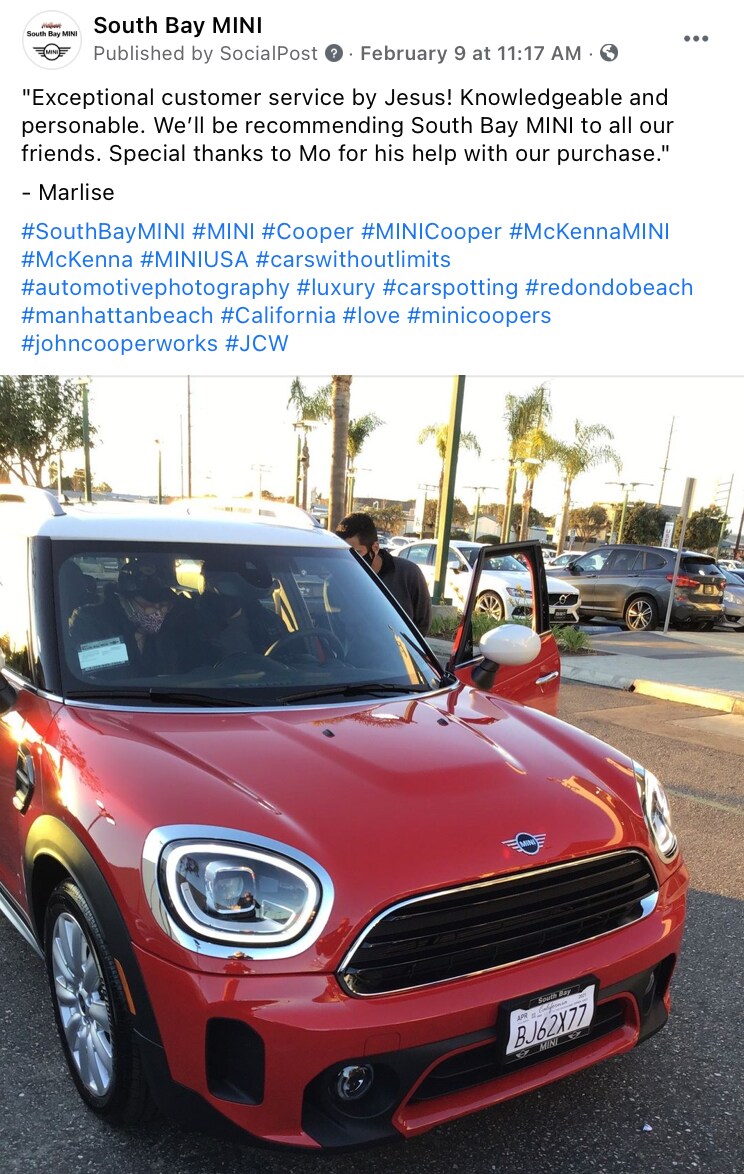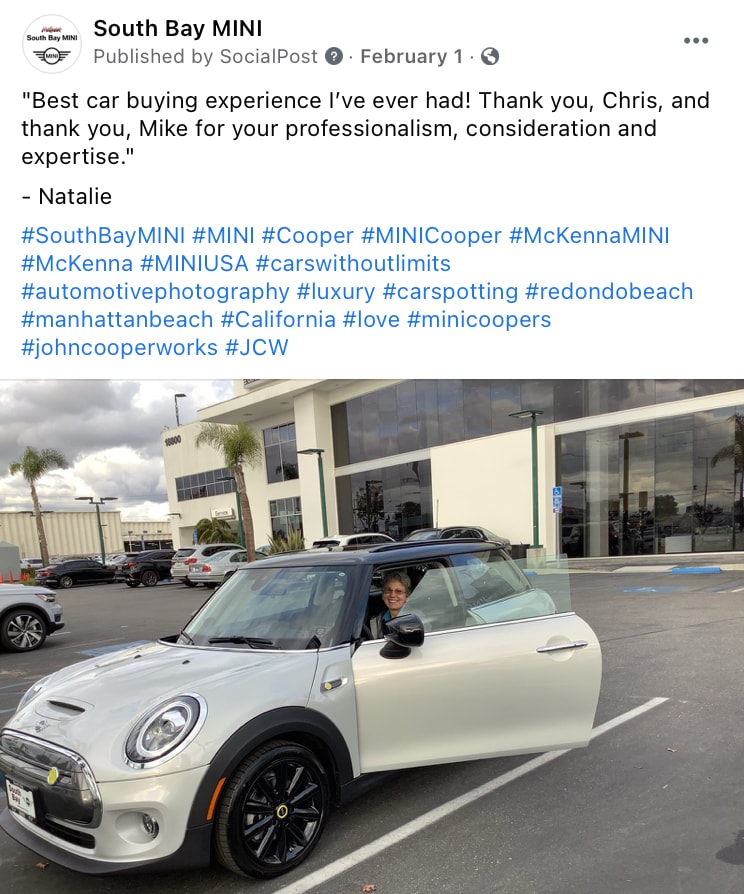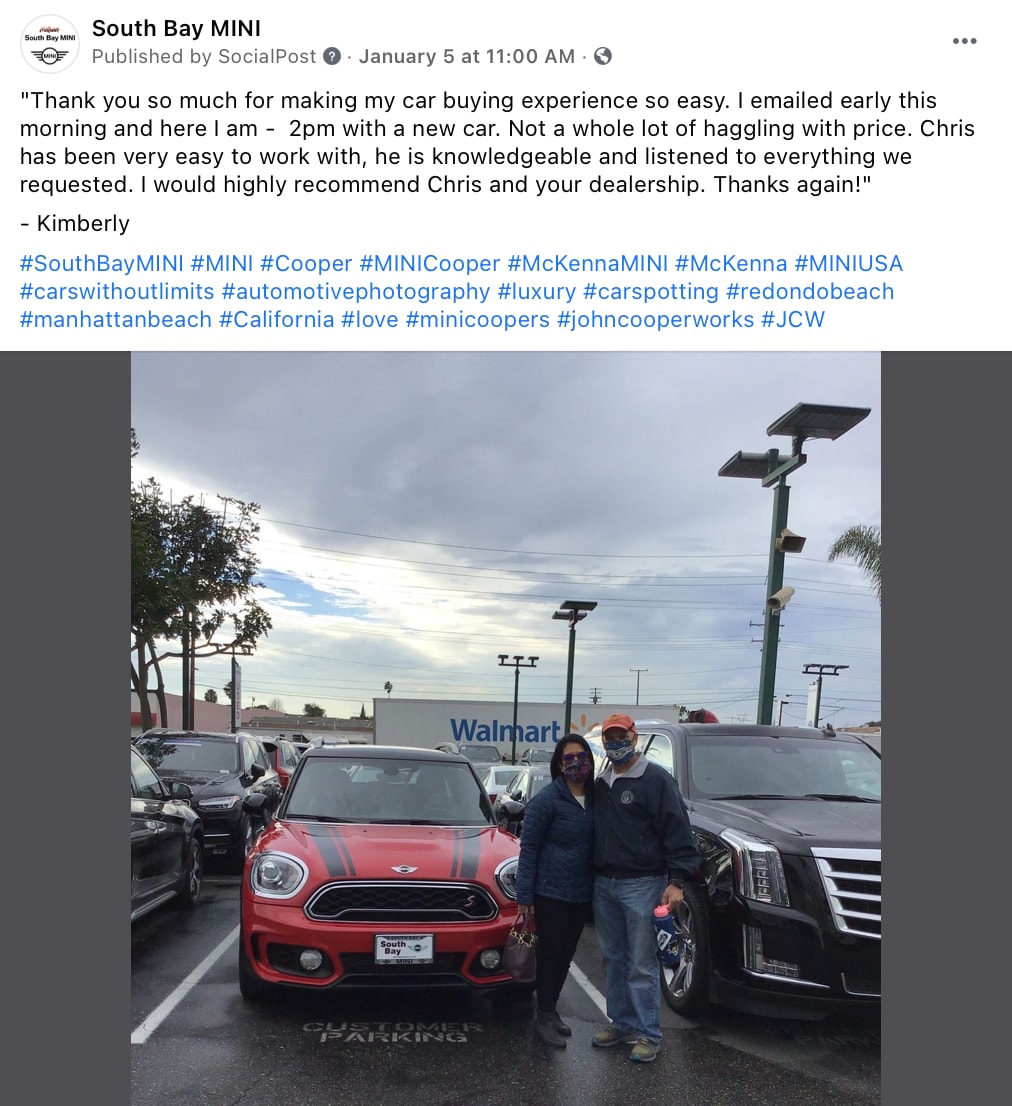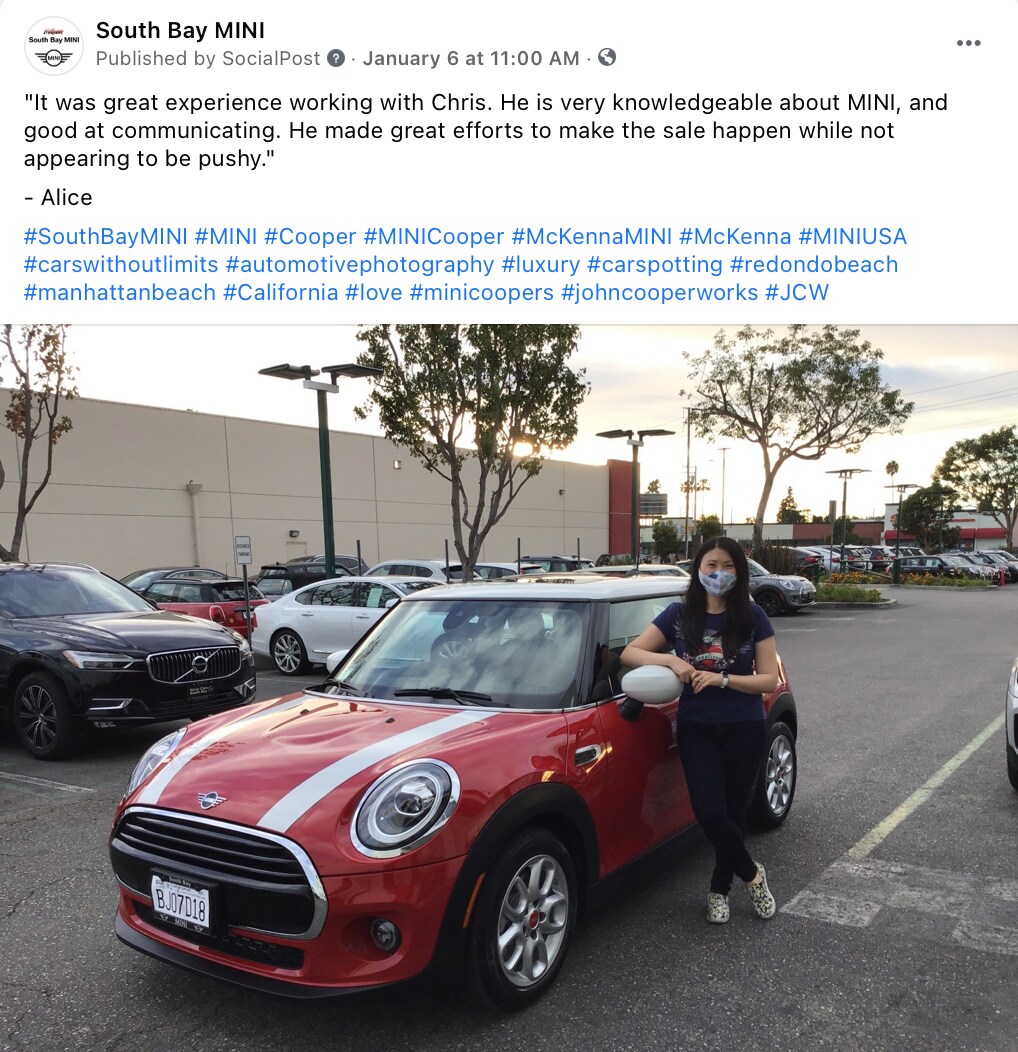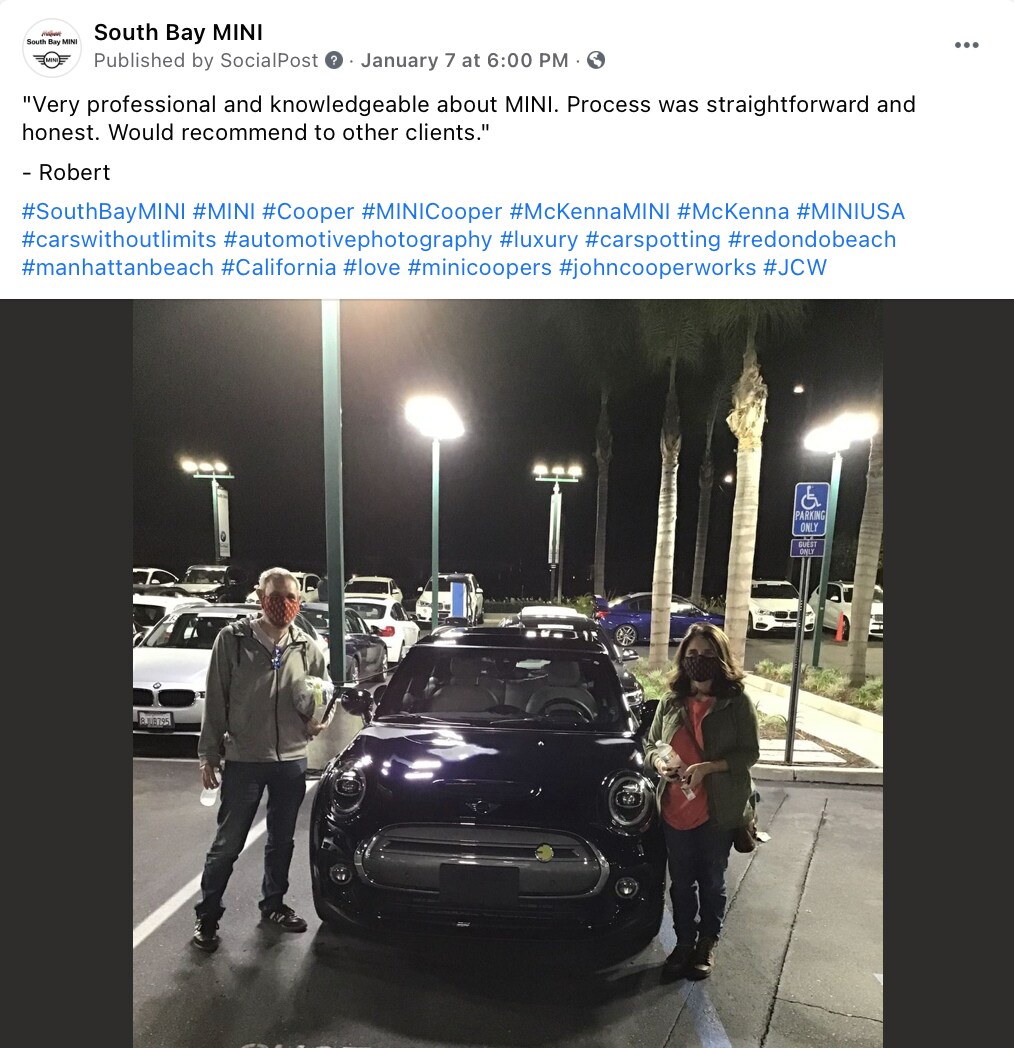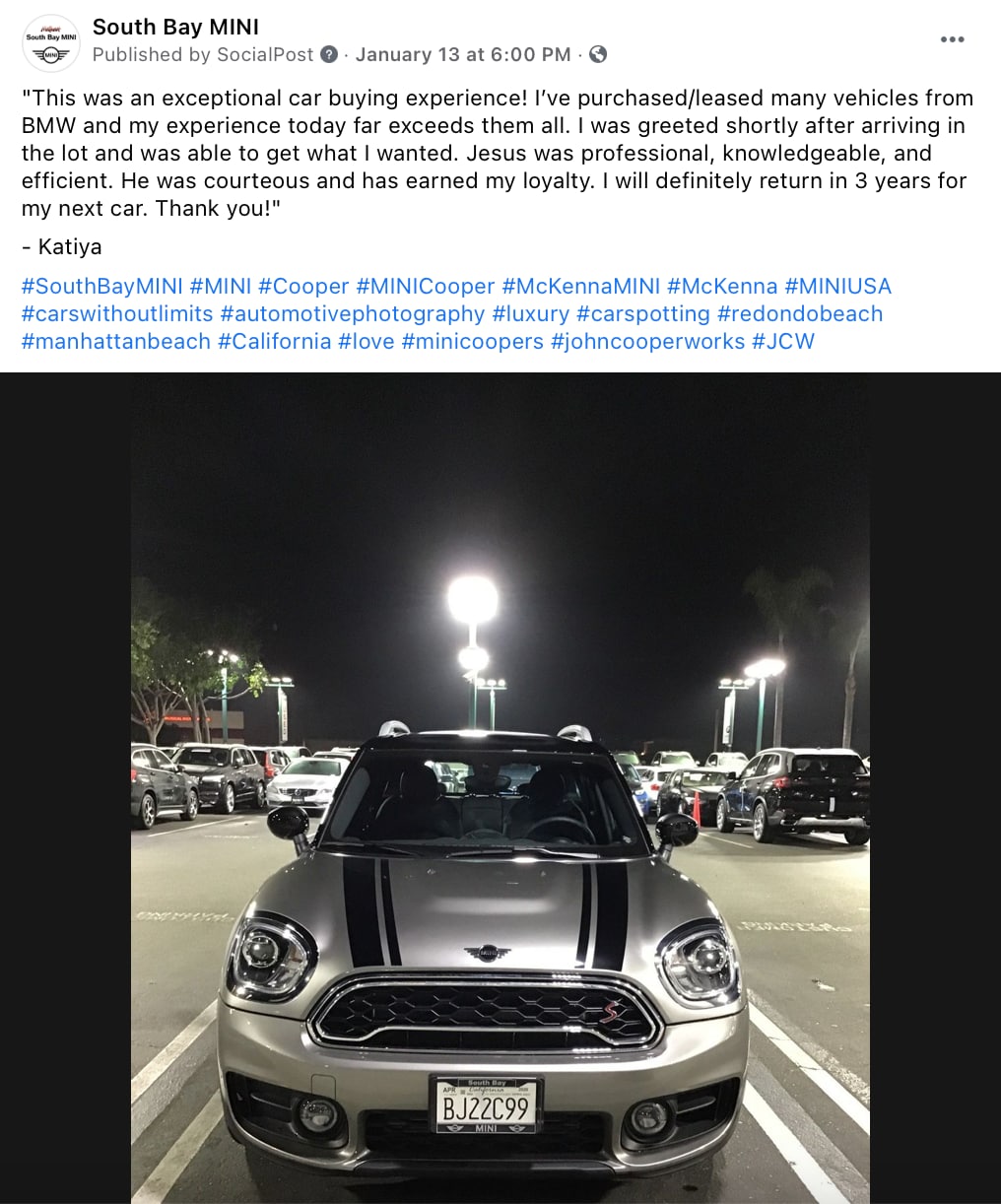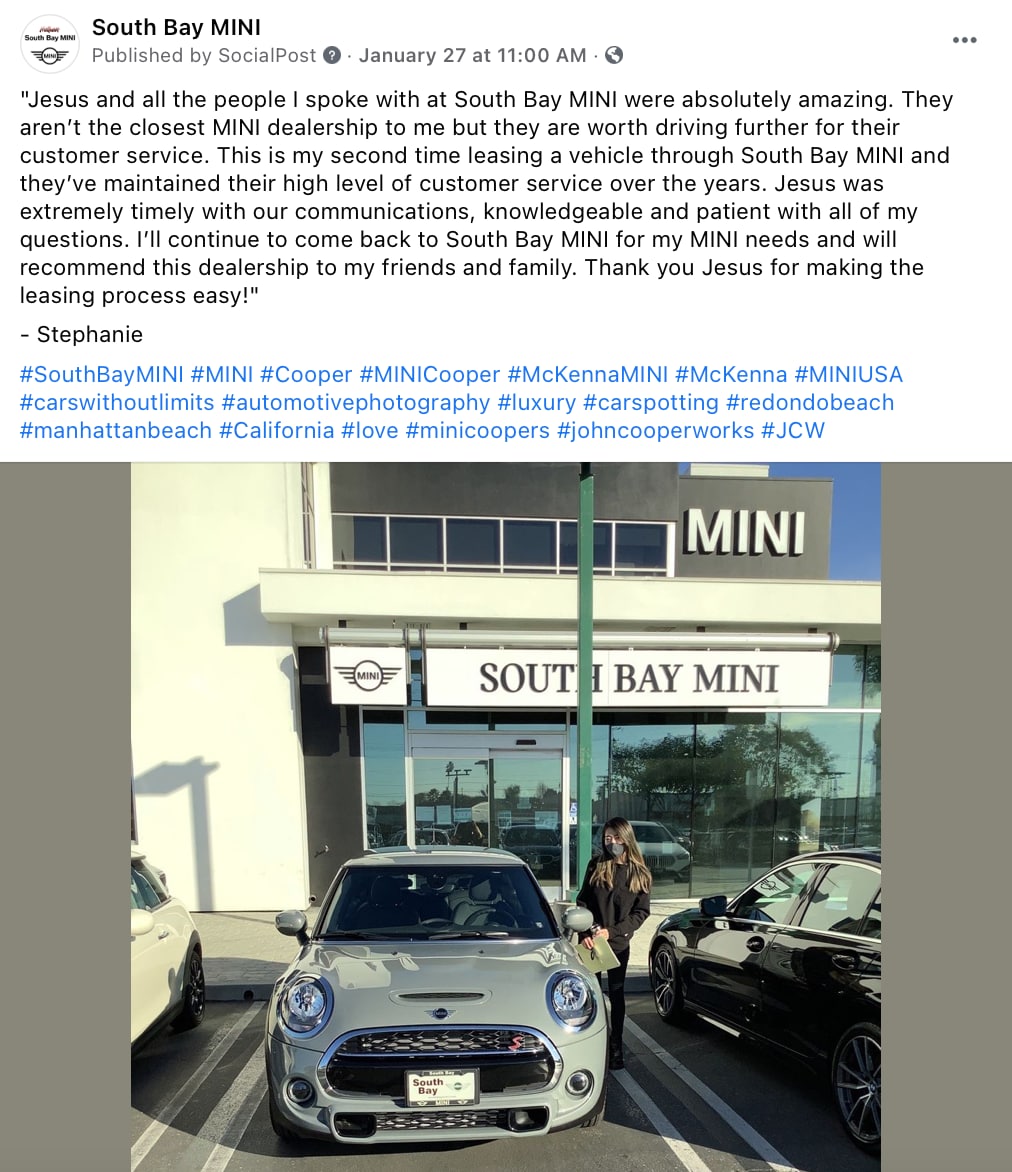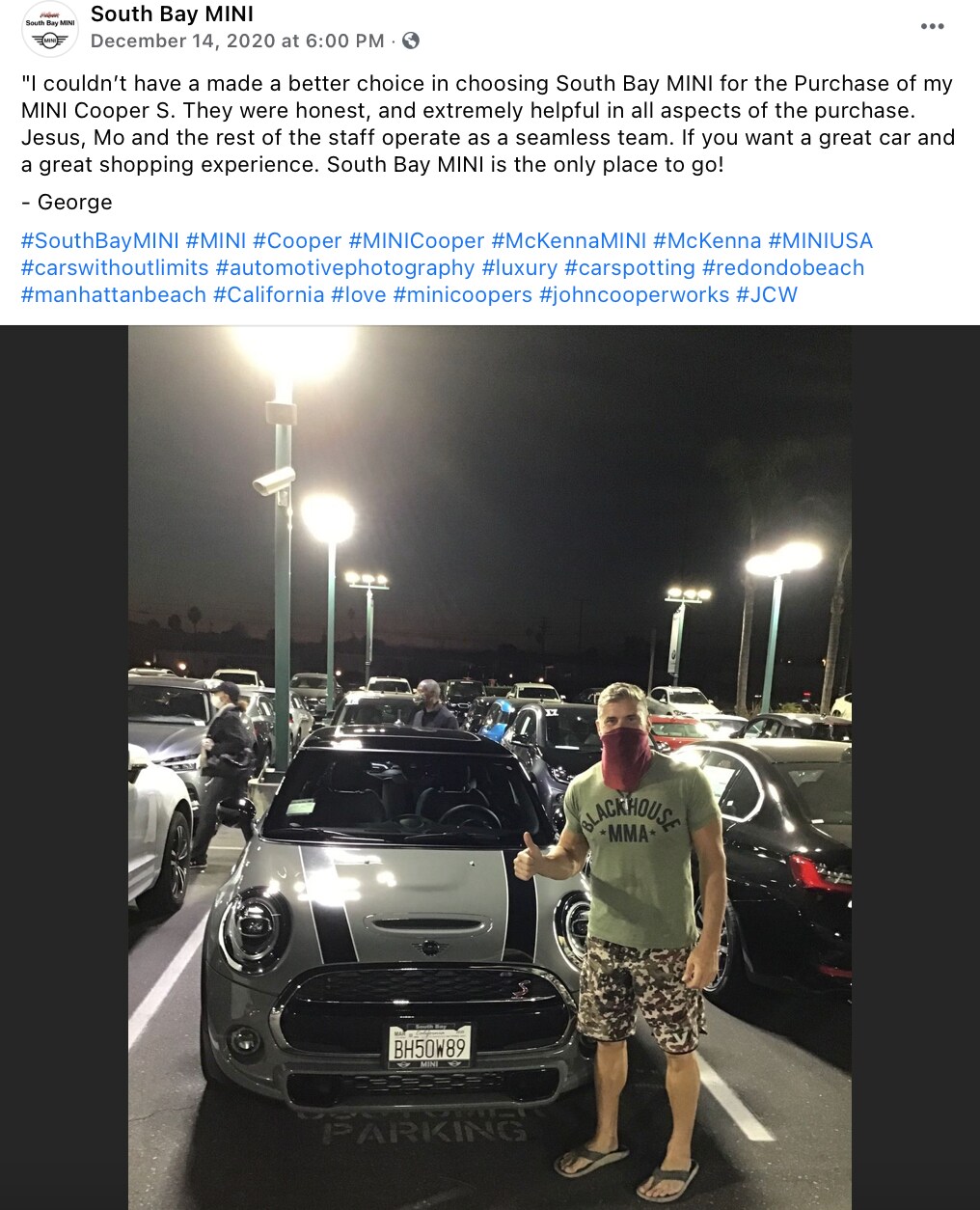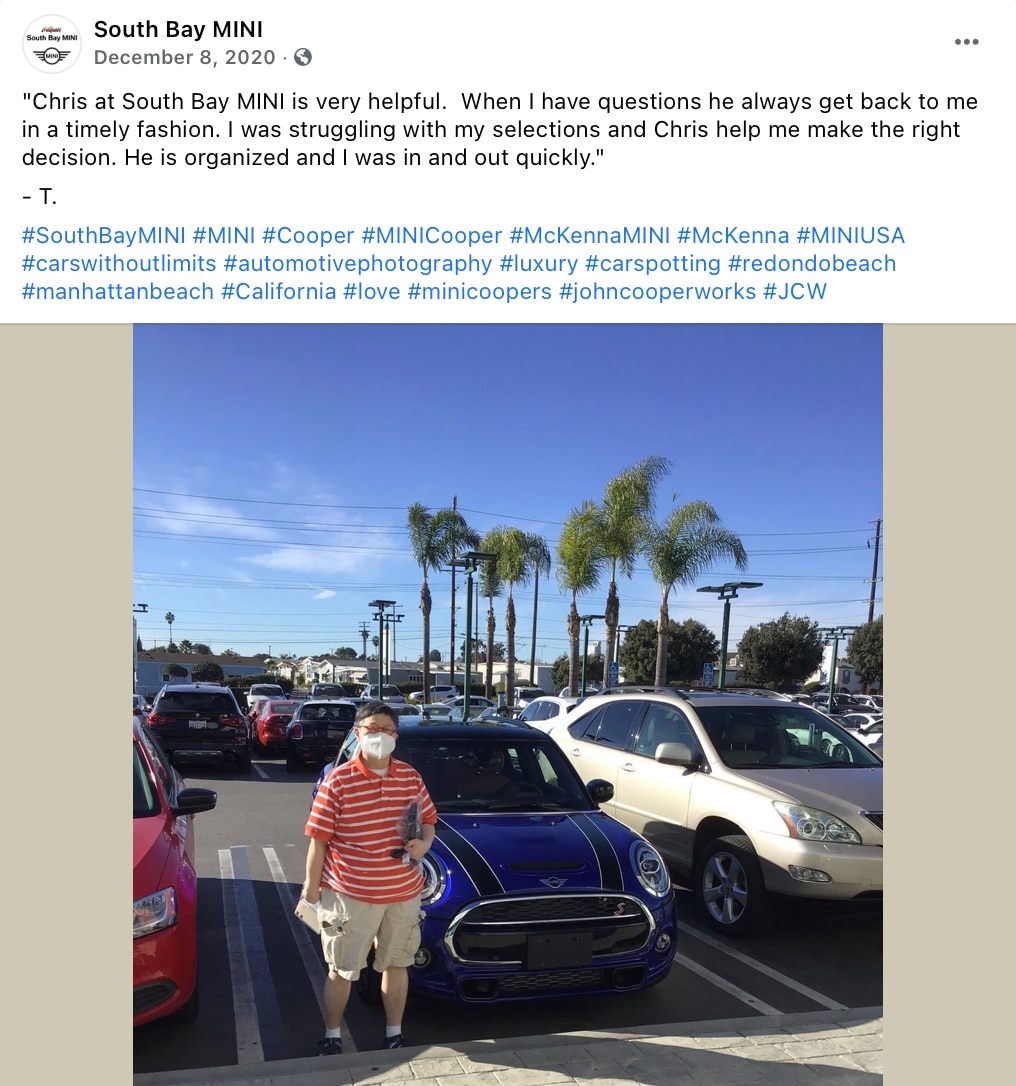 "Chris at South Bay MINI is very helpful. When I have questions he always gets back to me in a timely fashion. I was struggling with my selections and Chris helped me make the right decision. He is organized and I was in and out quickly."
- T.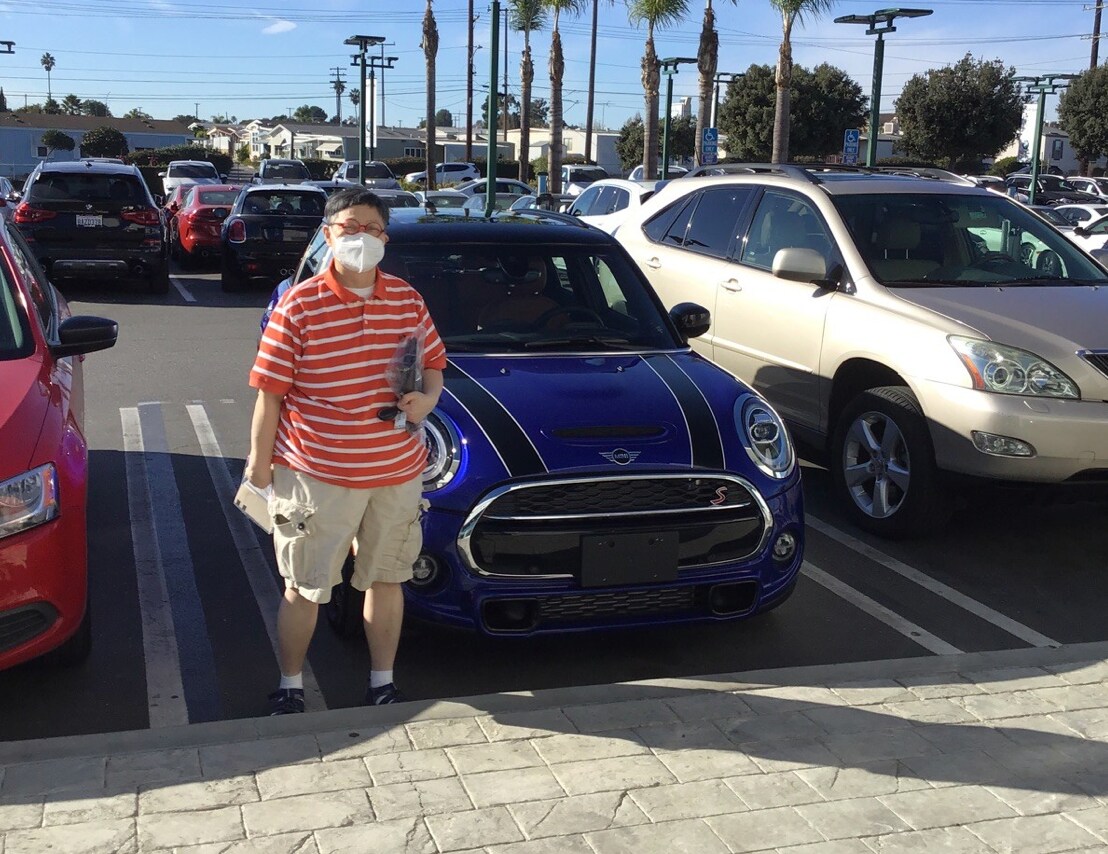 "My Dad and I came to South Bay MINI unsure of which car I wanted and within a day had found a perfect match. Everything went quickly and smoothly and within 48 hours we left very happy with the outcome. Thanks George and everyone who helped us!!"
- Grace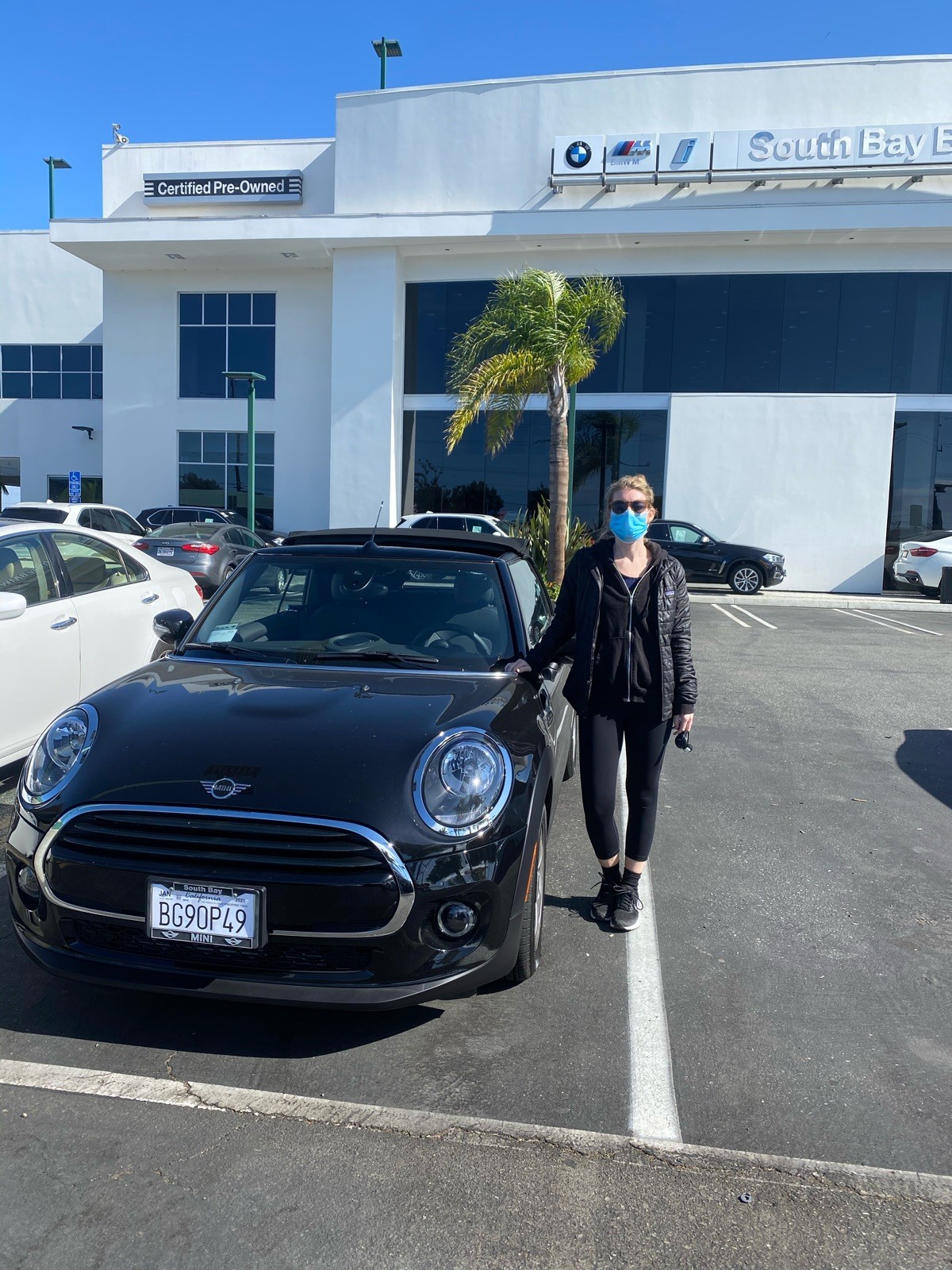 "Jesus was an absolute pleasure to deal with! He listened to my wish list and found the perfect car for my daughter!"
- Sutten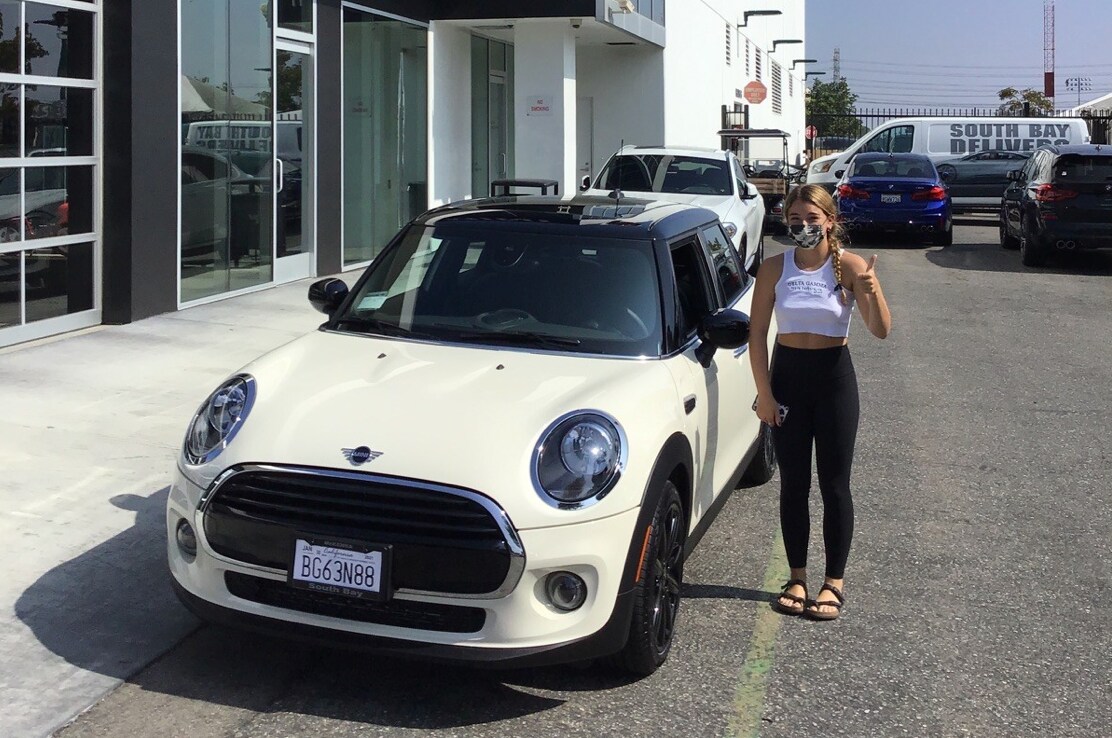 "Tracey helped me a lot!! I'm really enjoy it. Thank you!!"
- Chizuru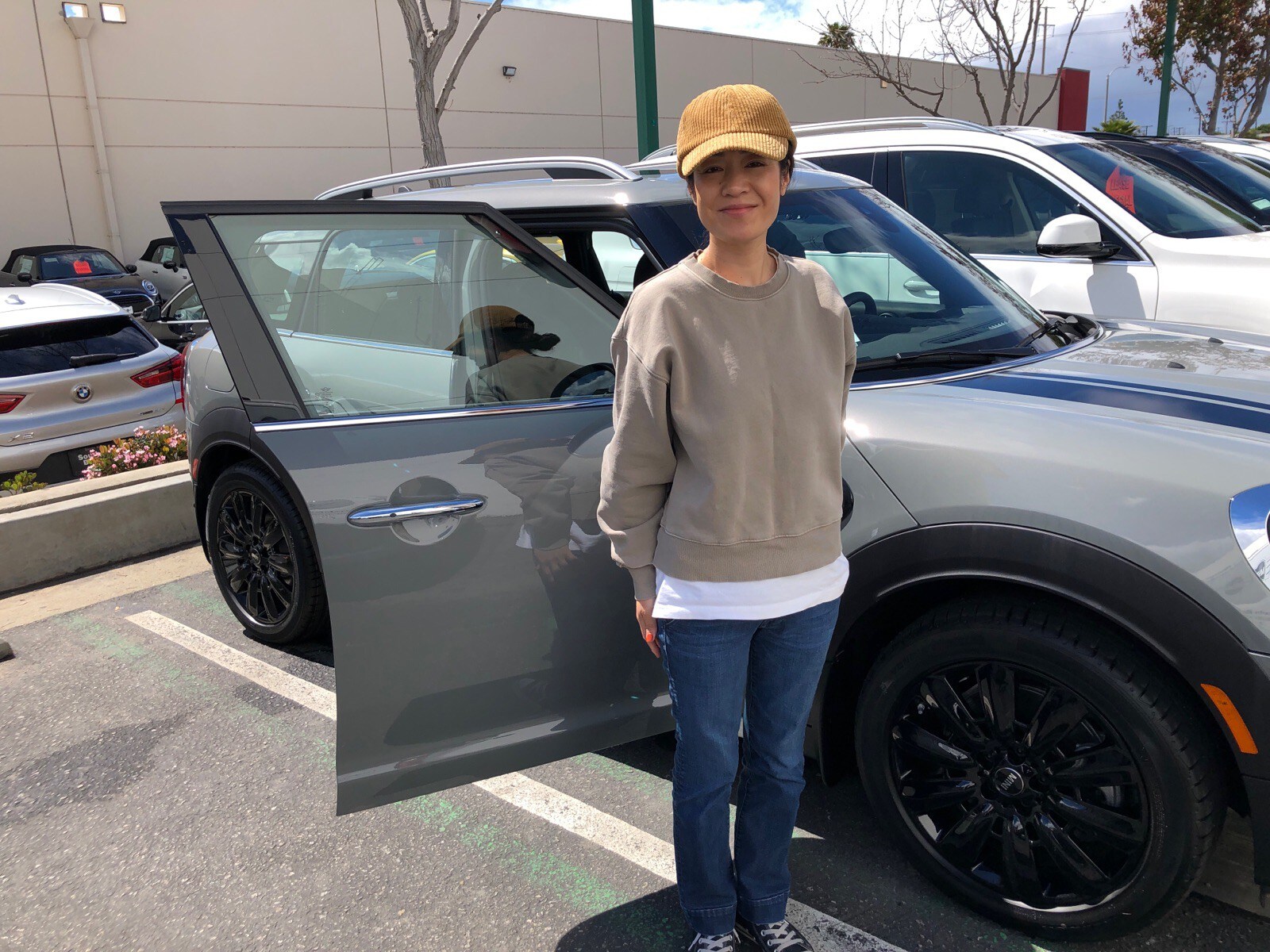 "Very accommodating, friendly and knowledgeable."
- Vince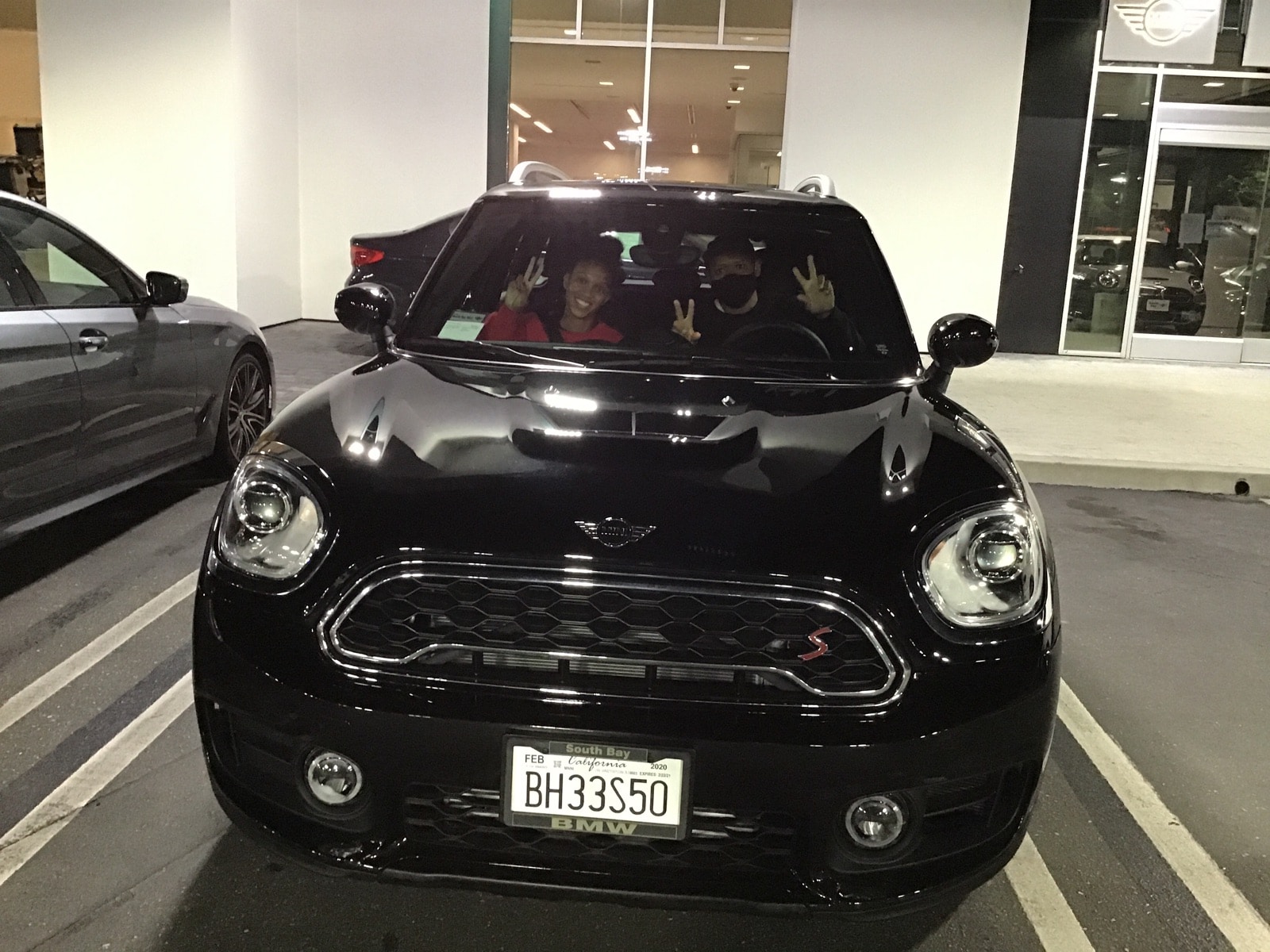 "Mo and his team are great at South Bay Mini!! Everyone is very helpful and made us feel very comfortable during this process! Cole and Mario were so helpful with all our questions from connecting my iPhone to Apple CarPlay to knowing how to open the sun roof! Thank you for all the help and making us feel comfortable!"
- Veronica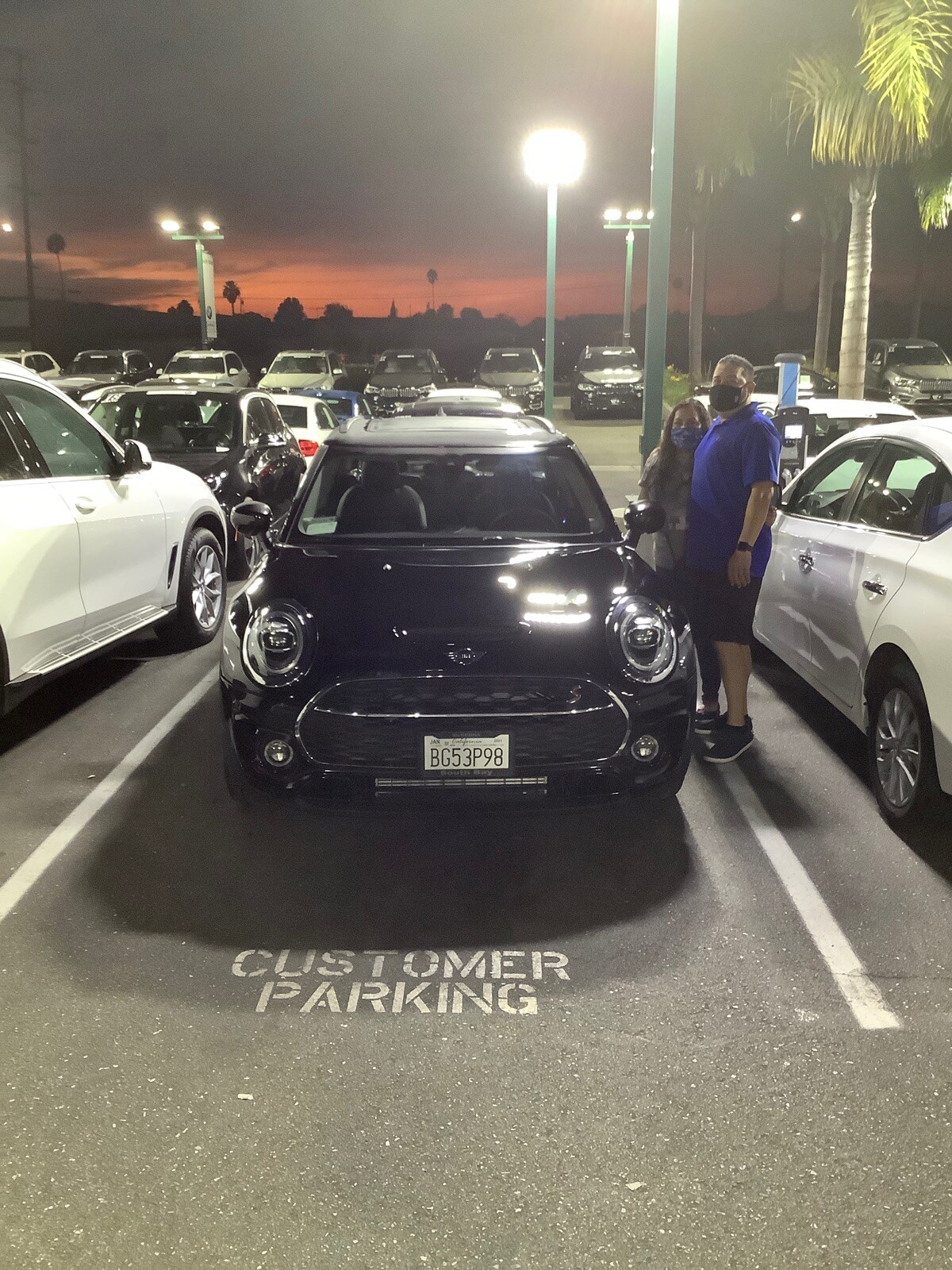 "I couldn't have made a better choice in choosing South Bay Mini for the Purchase of my Mini Cooper S. They were honest, and extremely helpful in all aspects of the purchase. Jesus, Mo and the rest of the staff operate as a seamless team. If you want a A great car and a great shopping experience... South Bay Mini is the only place to go!"
- George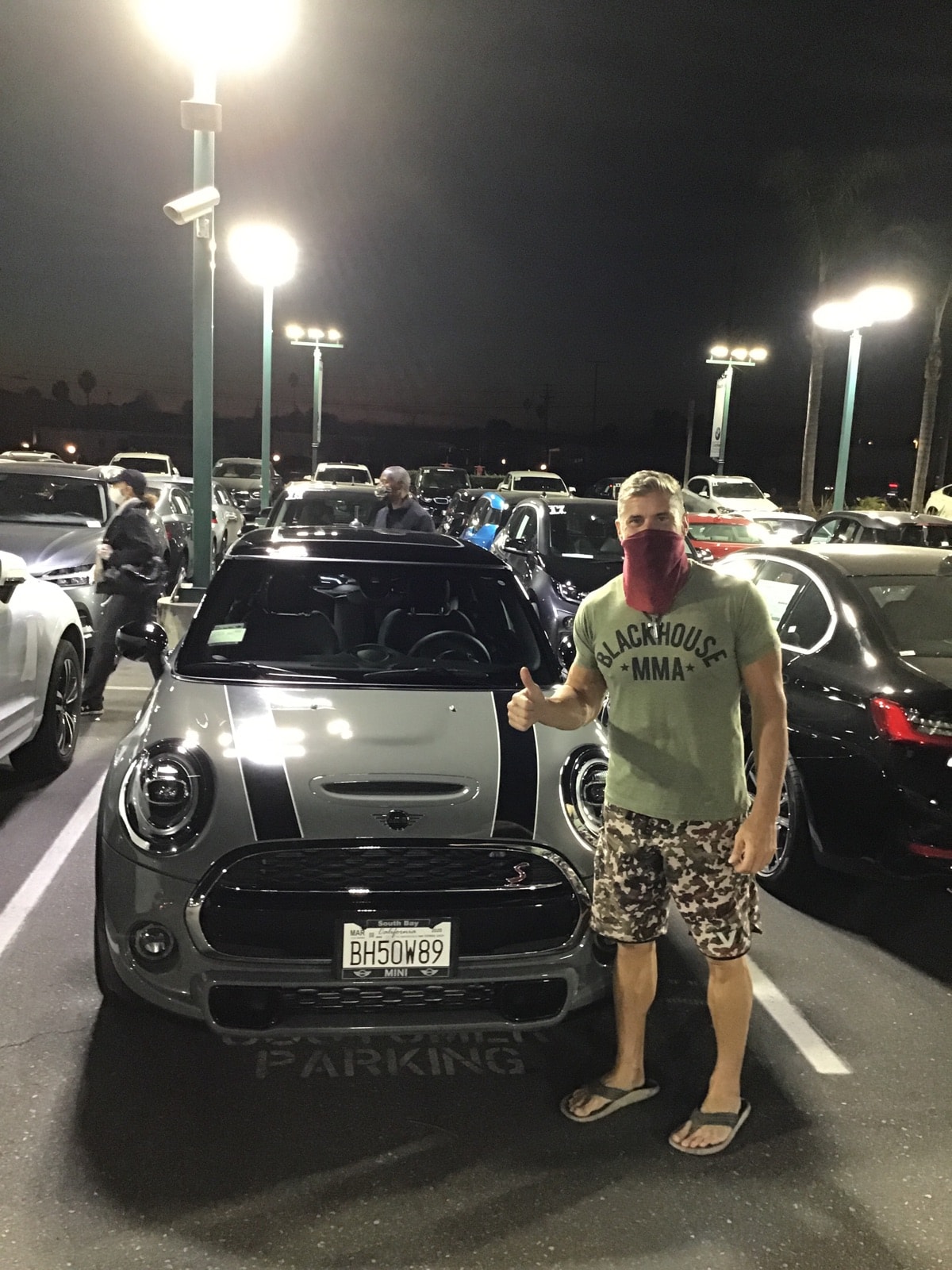 "Stephen was very helpful and service oriented. Refreshingly positive experience!"
- Patrick