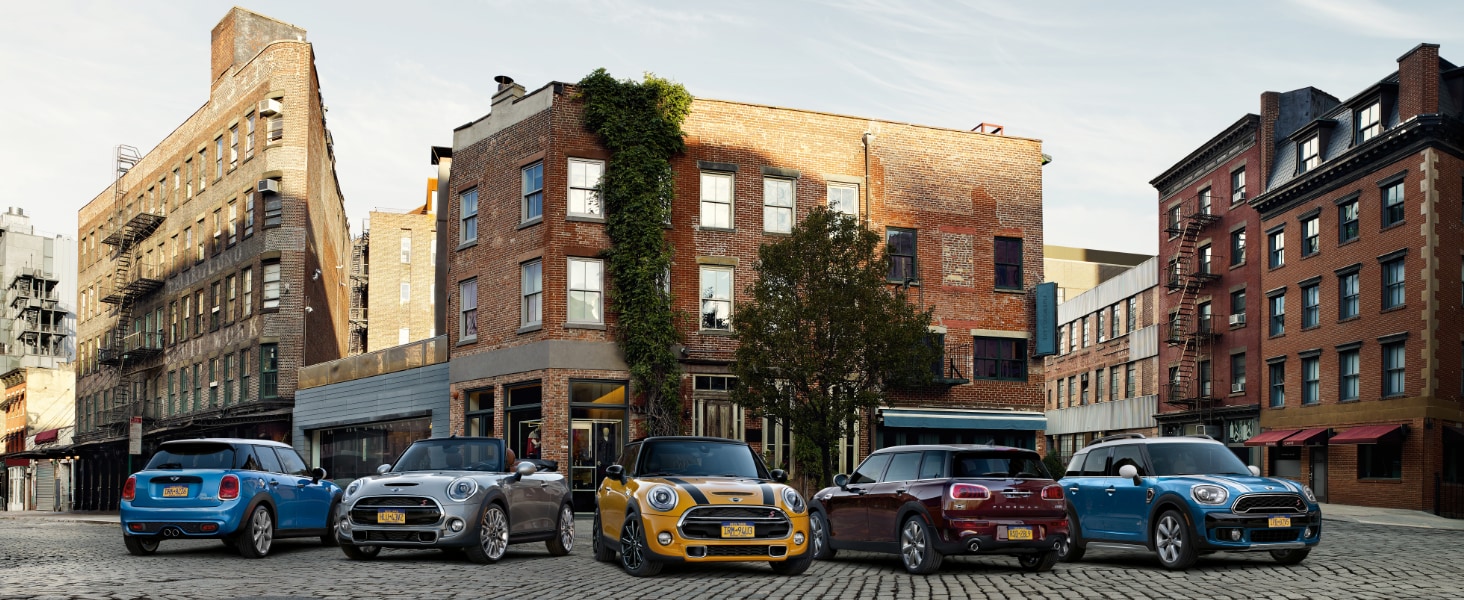 South Bay MINI Serves L.A. Drivers!
Searching for the Best in MINI Sales and Service Near the Greater Los Angeles Area? Come See Why So Many L.A. Drivers Choose to Shop with South Bay MINI in Nearby Torrance, CA Year After Year!
Here at South Bay MINI, we've been serving drivers from all over Los Angeles for quite some time now. In all our years of MINI sales, we've learned that there are any number of reasons people choose MINI cars. And whether you're drawn to their distinctive British design, refined luxury and feature sophistication, or just love the MINI lifestyle that comes with these attractive compact cars, one thing is for certain; if you're a MINI car fan in Los Angeles, then you owe it to yourself to pay us a visit at South Bay MINI, located at 18900 Hawthorne Blvd in Torrance, CA. 
Directions From L.A.
Why South Bay MINI?
As one of the unique luxury brands on the market today, MINI cars hold high appeal for Los Angeles drivers who're looking to stand out from the crowd. Yet despite the wide range of luxury car dealerships in and around the Los Angeles area, few can boast the comprehensive selection of new and pre-owned MINI cars and breadth of expertise with each and every model that we can here at South Bay MINI. In fact, we pride ourselves on being keenly in-tune with our Los Angeles customers and working to anticipate and accommodate their every need, so you can rest assured that we'll be able to help in guiding you to your ideal MINI model when you shop with us.
However, if our vast and attractive inventory of MINI cars and commitment to customer service isn't enough to entice you to pay us a visit, we're prepared to sweeten the pot. In fact, one of the thing that most folks don't consider when shopping at luxury dealerships in the greater Los Angeles, CA area is that their big city addresses often come with big city price tags to boot. Fortunately, at our nearby Torrance, CA MINI dealership, conveniently located just over 30 minutes away, we're fully committed to competitive MINI financing to get you behind the wheel of the MINI car of your dreams.
Even if you're just passing through Torrance, CA from Los Angeles to take in some of the most popular local attractions like a day of shopping at the Del Amo Fashion Center or a pint or two at Smog City Brewing, you can't afford to miss out on the chance to stop in to South Bay MINI to see what we have to offer. Give us a chance to show you why so many Los Angeles drivers before you have made the choice to shop with South Bay MINI and experienced the big difference these small luxury cars can make in their lives. Stop in to our Torrance, CA MINI dealership today!
Contact Us